AQUION ENERGY IN THE NEWS
Another month has passed and we have another highlights reel of energy storage news! We continued to be a top pick for solar products and projects and have been planning some global tradshows.
Of course, our blog was buzzing, too! Check out some of our favorite posts from the past month:
Mike Reynolds - November 8, 2016
Ecohome named our batteries as their top product for the month, with a great feature about "good things they hear" about us and how we compare to popular lithium ion batteries.


Timothy Kitundu - November 15, 2016
The microgrid market in Africa is growing rapidly. If you'll be in East Africa, catch Aquion sales manager, Matthias Hermes, at this summit from November 28-29!


Kelly Pickerel - November 30, 2016
Solar Power World put together their top picks for cutting-edge, game-changing technology in the solar industry so far this year. At the top of the list: Aquion's Aspen batteries!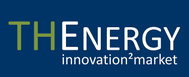 THEnergy Staff - November 8, 2016
THEnergy once again chose a project of ours for their "Top 5" feature! This time it was the solar + plus storage microgrid recently installed at Alpha Omega winery in Napa Valley. You can read more about the project in our press release here.
Don't worry— next month you can receive all of our press releases, features, and insights right on time. Subscribe to our blog for instant, weekly, or monthly updates!